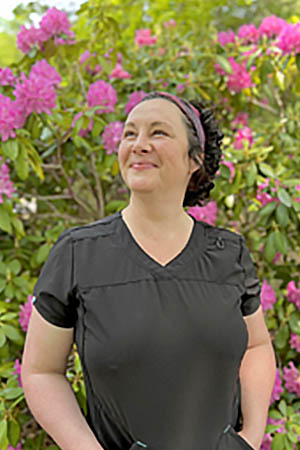 Mary Hulmes is a licensed massage therapist, graduated from Mountain State School of Massage in February 2022.
Mary has been interested in massage and holistic healing modalities since she was a kid. She began Reiki practitioner training in 2020 after beginning a self healing journey, and became a Reiki Master in 2021.
Mary loved her experience at massage school and hopes to teach some day. She enjoys reading and hiking in the beautiful mountains of WV. Some of the healing modalities she enjoys are cupping, reflexology, manual lymphatic drainage, and especially PNF. Mary says it is so fulfilling for her to help people to feel better and learn about how the body works.