Struggling with unrelenting sinus congestion, pressure, and allergies?
At On Point, we have a secret weapon for treating those pesky springtime allergies and sinus issues: a sinus herbal steam! Pure Health Sinus Herbal Steamers are a relaxing way to get fast sinus relief.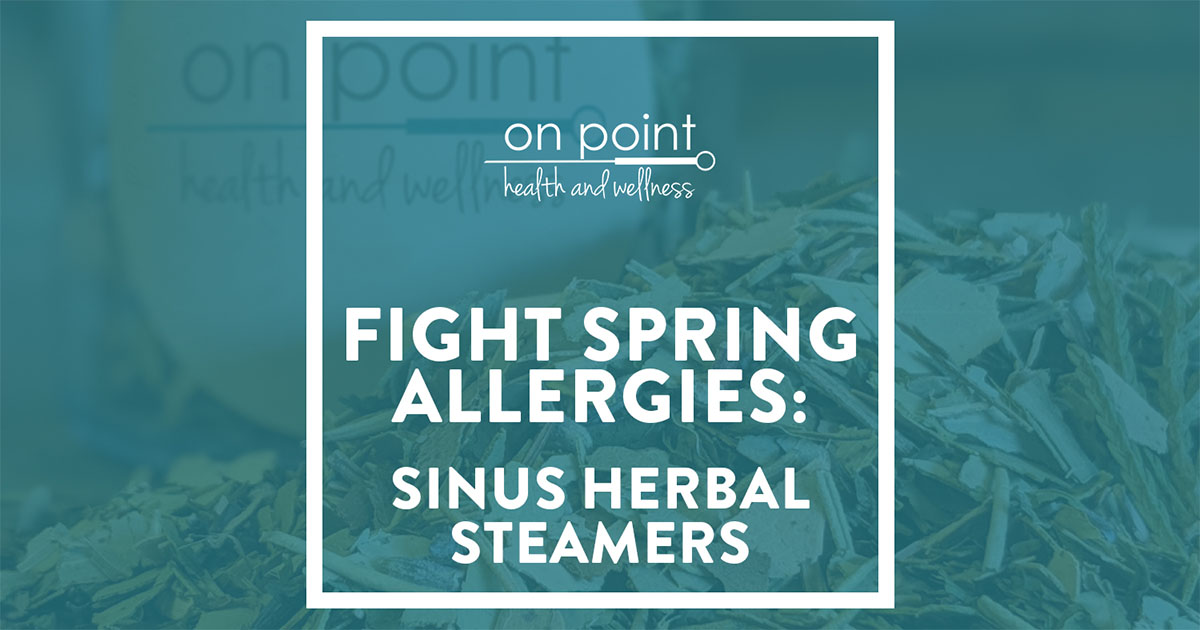 Stop popping the antihistamines and start treating your sinusitis naturally.
More than your everday steam to loosen congestion, these herbal steamers use the power of aromatic and phlegm-fighting herbs to stop sinus issues at the source.
Enjoy a sinus herbal steam daily or weekly to stay on top of all springtime sinus issues like:
Chronic Sinus Congestion & Pain
Stuffy Nose or Chesty Cough
Visit On-Point To Get Your Sinus Herbal Steamer