Breakfast is the most important meal of the day!
This is especially true when you're a growing kid who's off to a long day at school! But, not just any breakfast will do. Sugary cereals and processed breakfast foods can lead to poor focus and irritability. The right foods, however, can stimulate your child's brain and help them think more clearly, solve problems, and retain more information.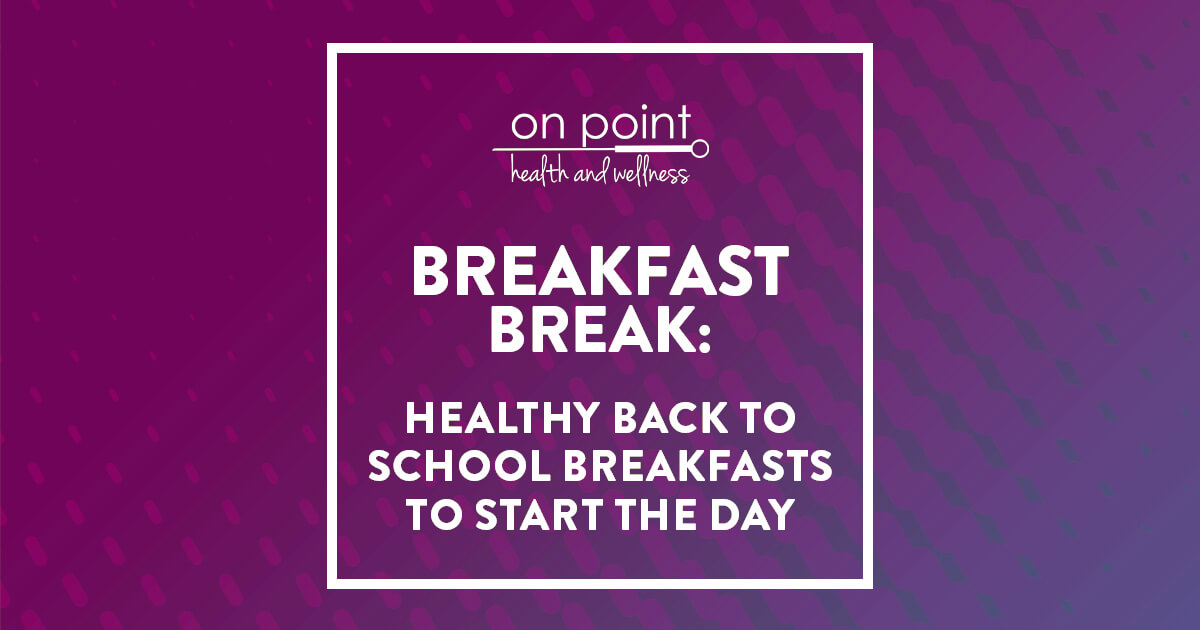 It's not always easy making healthy food that kids will eat! Rather than rely on fast, processed foods, try one of these easy, prep-ahead, brain-boosting breakfasts.
Here are some of our favorite healthy Back-To-School Breakfast Ideas:
Healthy Breakfast Egg Muffins
Pretty Pink Overnight Oats
Veggie-Loaded Chocolate Protein Muffins
Need more help than a shopping list and recipes?
Book a consultation with On Point's healthy eating expert and health coach!
Schedule A Nutritional Consult At: