Try Our Top Services For Glowing, Acne-Free Skin
Hopefully you've made the most of summer this year, enjoying lots of sunshine and spending time outdoors. If you have, however, you may notice that your skin is in need of some end-of-summer TLC.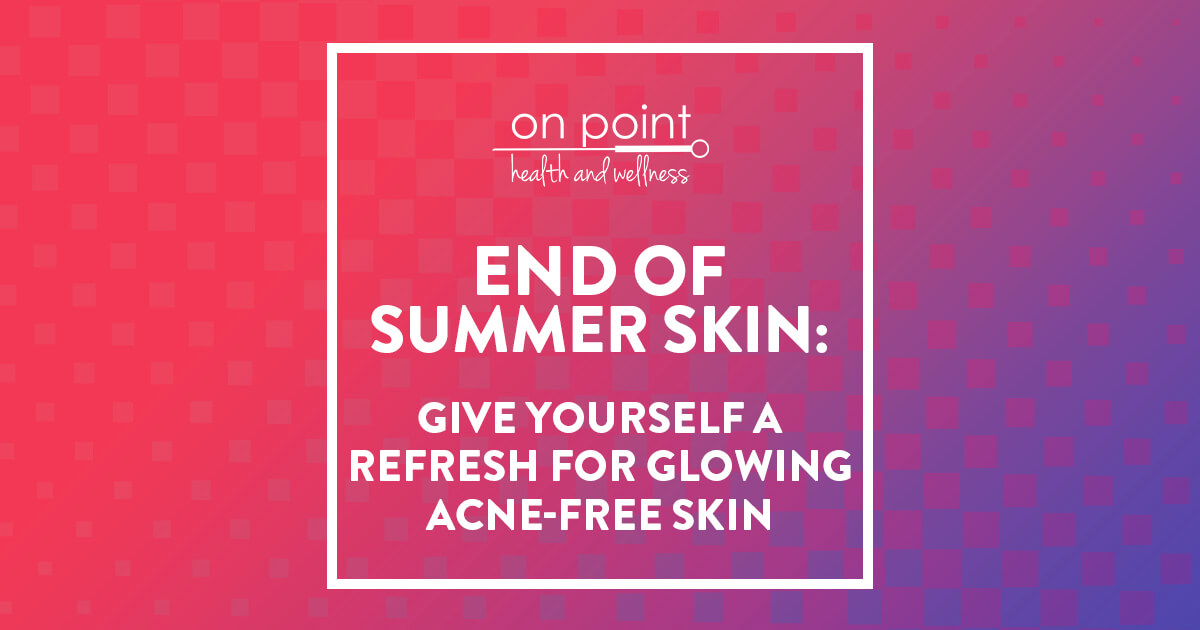 On-Point Has The Solution For Glowing, Acne-Free Skin
Even if you've been diligent with the sunscreen, summer weather and sun exposure can make your skin dry, extra oily, or blotchy. Don't worry, because On-Point has just the solution! Our holistic facial experts offer cooling, clearing, and hydrating treatments to help rejuvenate your skin and start fresh for autumn.
The Glow Facial
Our signature Glow Facial is a hydro-microdermabrasion facial that hydrates, cleanses, exfoliates, revitalizes, and improves blood circulation. Radiofrequency helps to contour and tighten the skin, while Microcurrent with LED therapy decreases puffiness, lifts muscles, and calms inflammation. These benefits make it the perfect remedy for issues like acne and rosacea.
Celluma Light Therapy
Celluma light therapy is a non-invasive, painless LED treatment that is safe for all skin types. It helps encourage healthy skin cell turnover to reduce acne and breakouts, heal facial scarring, and even prevent lines and wrinkles.
Ready For Glowing, Acne-Free Skin?
Call To Schedule Your Glow Facial and Celluma Light Therapy Sessions