What's Better Than Ice Cream? Healthy Ice Cream Alternatives!
Try These Healthy Ice Cream Alternatives Today!
July is National Ice Cream month – and for good reason!
This is one of the hottest months, full of summer fun that requires a delicious cool-down treat from time to time. Unfortunately, ice cream can pose some big problems for your digestive system.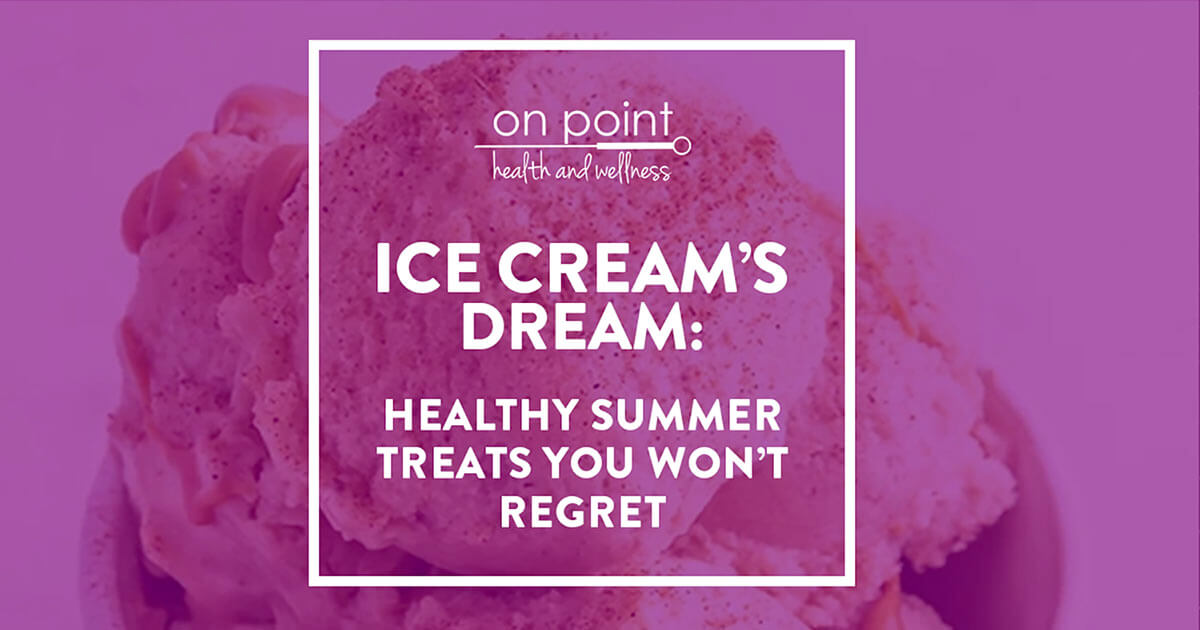 In Chinese medicine, cold and iced foods (especially dairy like ice cream) put out your "digestive fire." This can lead to bloating, indigestion, weight gain, and fatigue. Instead, why not try a delicious, healthy ice cream alternative?
Here are some of our favorite healthy summer treats:
Salted Watermelon Mint Cooler
Mango Chili Ginger Popsicles
Need more help than a shopping list and recipes?
Book a consultation with On Point's healthy eating expert and health coach!
Schedule A Nutritional Consult At: