Learn How to Treat Back and Neck Pain Naturally
Spring is officially here. But is your back or neck pain keeping you inside? If so, you're not alone. It's normal to experience poor circulation, tight muscles, and stiff ligaments after a long winter. Unfortunately, these "side effects" of winter hibernation mean increased back and neck pain.  Continue reading for our tips to treat back and neck pain naturally!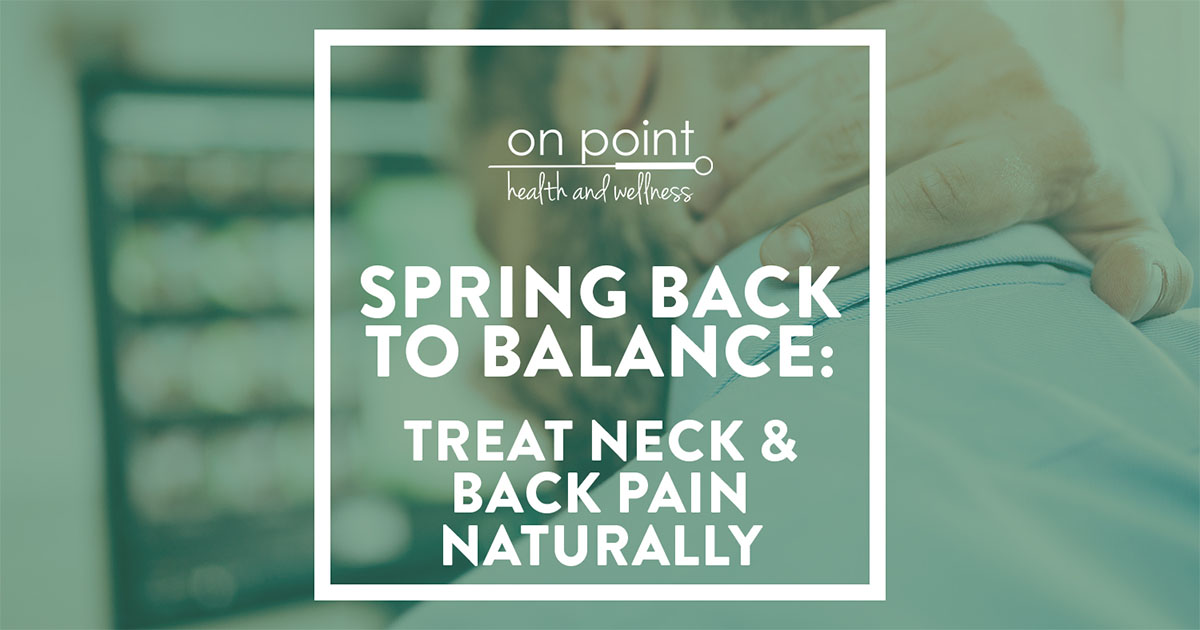 All Natural Ways To Overcome Back and Neck Pain.
Here are a few easy ways to overcome back and neck pain so you can enjoy spring to the fullest:
#1 Stretch Morning and Night
To help your muscles "spring" back to health, practice simple stretches first thing in the morning and right before bed. Try gentle lumbar stretches right from your bed for back pain, and easy head and neck rotations for neck pain.
This keeps your blood flowing and alleviates pain and stiffness. Massage a CBD cream or liniment into problem areas to improve circulation, reduce inflammation, and get natural pain relief.
#2 Weekly Acupuncture and/or Massage
Acupuncture and massage are excellent for treating back and neck pain. In fact, most clinical studies show that acupuncture beats placebo and even outperforms pain medications for some people.
Each person needs a slightly different course of treatment based on their condition. But in most cases, weekly acupuncture or massage will significantly reduce your back or neck pain over the course of a few months. For even faster relief, add Purewave or BrainTap treatment to your session.
#3 Eat an anti-inflammatory diet
Inflammation is one of the main causes of stubborn pain. Unfortunately, our modern diets are loaded with inflammatory foods that worsen our condition and aggravate pain. The good news is that you can significantly reduce inflammation simply by adjusting your diet. Reduce fried and processed foods, sugar, and dairy as much as possible. Then, fill your plate with a rainbow of healthy, whole fruits and veggies, whole grains, healthy fats, and lean proteins.
Spring is also a great time to do a mini detox. Drink lots of fresh water, herbal tea, and eat fresh, whole foods.
Call On-Point Health & Wellness Today
Put an end to nagging neck and back pain.