Holistic care for expectant moms-to-be at On-Point Health & Wellness
Having a healthy baby starts with nurturing yourself. Are you giving yourself the self-care your body needs to conceive and thrive in pregnancy?  Try On-Point's Holistic Care For Expectant Moms-To-Be this summer!
Infertility affects 1 in 10 couples. The good news is that many of the underlying causes of infertility can be corrected with holistic therapies, giving you a much higher chance of a successful pregnancy.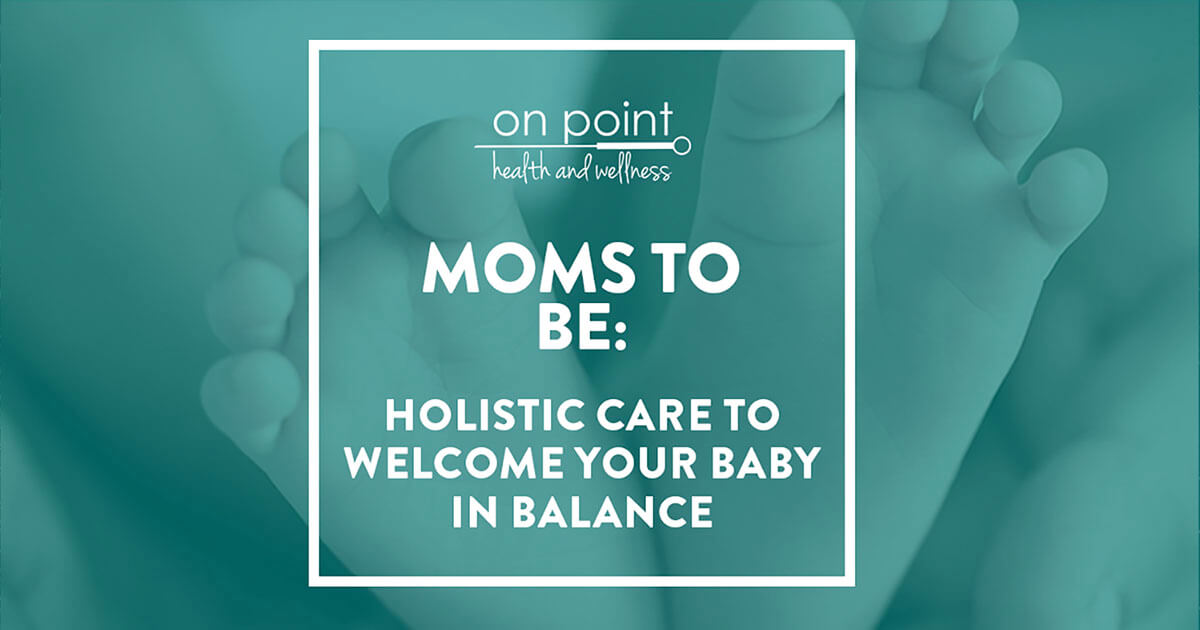 Holistic Therapies For Healthy Pregnancies
If you are already pregnant but struggling with prenatal concerns (such as nausea, pain, high blood pressure, or stress), these same holistic therapies can help you have the healthiest, most comfortable pregnancy possible.
Acupuncture
Acupuncture enhances your fertility by increasing blood flow to the ovaries and uterus and balancing the hormones. Once pregnant, acupuncture can help prevent miscarriages, relieve pain, and prepare the body for a healthy delivery.
Yoga
Yoga offers a gentle way to stay fit while pregnant or encourage good reproductive health. And of course, yoga is one of the best ways to relieve fertility or pregnancy stress! Try one of our Restorative or Prenatal classes.
Massage
Massage is a great way to increase blood flow to the reproductive organs and reduce adhesions or other issues that may be impacting your ability to conceive. Prenatal massage is a game-changer for pregnant women who struggle with hip pain, pelvic pain, carpal tunnel pain, migraines, or stress.
Brain Tap Meditation
Brain Tap Meditations can help uncover blockages that may be causing fertility or prenatal issues, and guide us in creating the most effective treatment plan for you.  Schedule your first consultation to begin your holistic care for expectant mothers-to-be.
Call To Schedule A Consultation TODAY!
You deserve compassionate, holistic fertility and prenatal support.