Stuck on what to cook for this year's Easter brunch?
Don't waste hours in the kitchen when you could be hiding Easter eggs or relaxing in the garden! Try these quick and easy recipes for a healthy springtime brunch that everyone will love.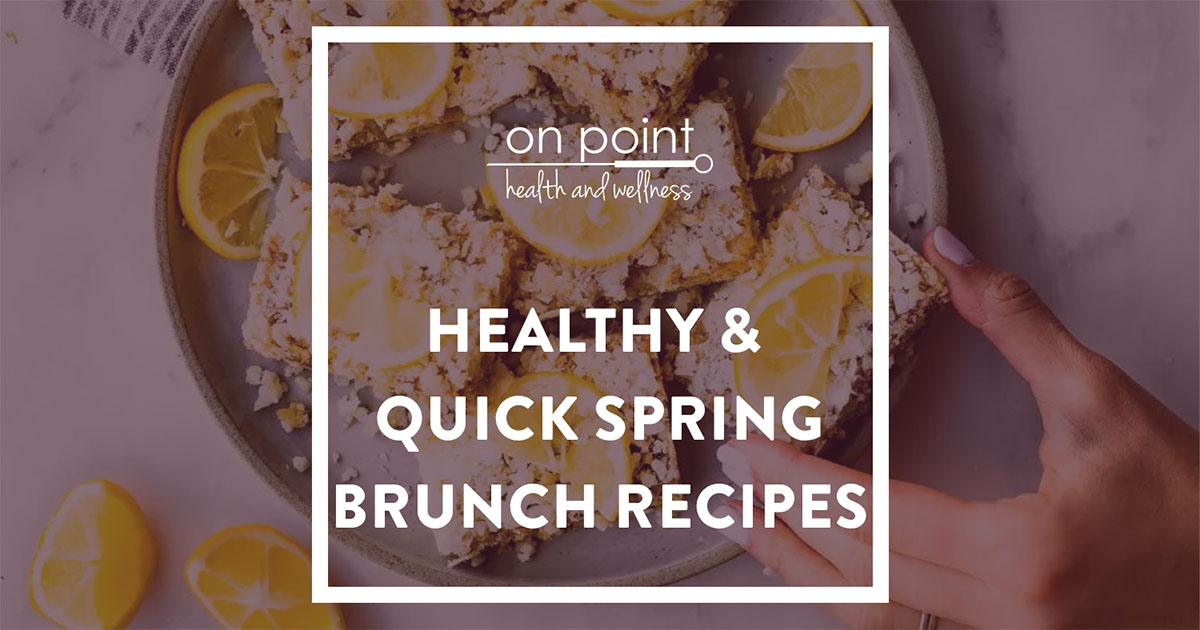 👨‍🍳Take your pick and get cooking!
No-Bake Lemon Coconut Paleo Bars
Cheesy Garlic Roasted Asparagus
Carrot Soup with Orange and Tarragon
Ginger Basil Grapefruit Mimosa
Need more help than a shopping list and recipes?
Book a consultation with On Point's healthy eating expert and health coach!
Schedule A Nutritional Consult At: