Detox Naturally With Acupuncture Treatments In Beckley WV
You probably know that acupuncture can help relieve pain and ease stress. But did you know that it also helps you detoxify your body from drugs, alcohol, chemicals, and the toxins of everyday life?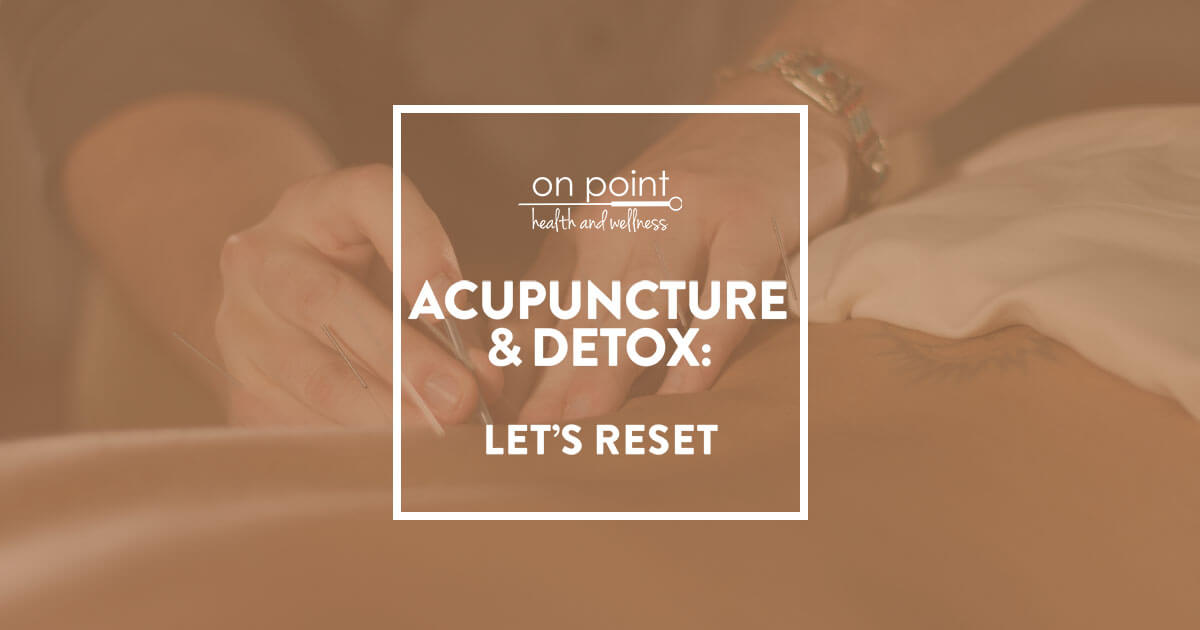 Acupuncture and Detox To Overcome A Variety of Ailments.
It's true! And acupuncture can also help ease side effects (like nausea, headaches, and brain fog) as you work your way through a traditional cleanse or detox.
Acupuncture Works Differently Than Fad Diets.
Acupuncture works differently than most detox diets or fads. Rather than purge your system, acupuncture helps stimulate repair and renewal on a cellular level, for each of your organ systems. The body has the ability to heal and detoxify itself, acupuncture simply helps it do that better and faster.
Call On-Point Health & Wellness Today
To book your first Acupuncture Session