Pickleball Injuries Are Common
Pickleball is becoming increasingly popular as a low-impact way to stay active. But, just because pickleball is relatively accessible and safe doesn't mean there's no risk of injury.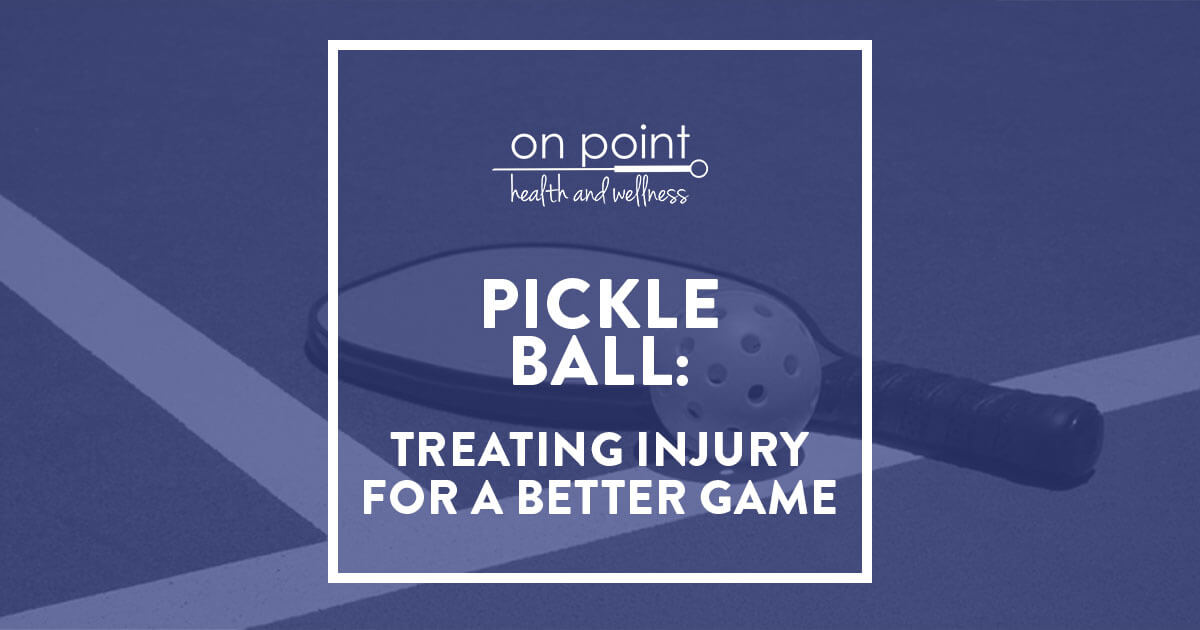 Pickleball Injuries Are Treatable & Preventable.
Pickleball injuries are becoming more common as more people of all ages and abilities take up the game. Thankfully, most of these injuries are treatable and preventable with the holistic sports therapies from On Point. Common ailments associated with Pickleball Injuries include:
Shoulder Pain
The shoulder is one of the most common areas of overuse when playing pickleball. The rotator cuff is a complex joint that connects various muscles, tendons, and ligaments together, allowing for the full motion of the shoulder joint. Because pickleball requires lots of rotation and momentum coming from the rotator cuff, it's commonly overextended, which causes pain and injury.
Back Pain
Back pain is common in almost any sport, but especially pickleball. Back pain can occur when you don't warm up properly before playing, don't practice with the proper stance or posture, or simply over-exert yourself.
Wrist Pain
With all the swinging involved in pickleball, it's no wonder that wrist pain is one of the most common complaints we see here at On Point. Tendinitis is the most common issue that plagues pickleball players, but it's also possible to break or sprain your wrist if you fall back on it during play.
On-Point Health & Wellness In Beckley WV Can Help.
The solution? Acupuncture, massage, and cupping are great therapies to support your pickleball game. We'll address issues like weakness, tightness, trigger points, and range of motion. Then, we encourage better game performance and stamina so you can get back on the court with confidence.
Feel Better, Play Better
Call On-Point Health & Wellness Today!