Ready To Try Salt Room Therapy for Allergy Relief?
If you've been sneezing and sniffling lately, you're not alone. Right now, pollen counts are through the roof as trees, weeds, and grasses flourish in early summer. Good news…people around the world have been using Salt Room Therapy for Allergy Relief, and you can too!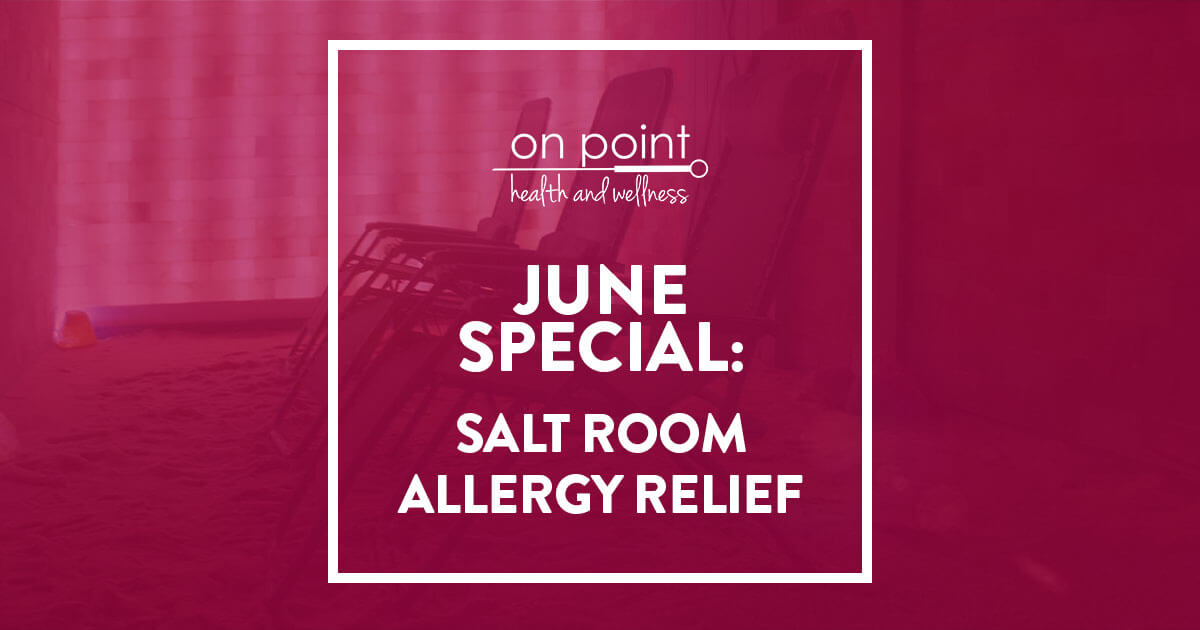 Ancient techniques to treat your allergies naturally.
Ancient healers and philosophers recommended salt inhalation for the respiratory system and health problems. Salt caves have been used for centuries to support the respiratory and immune systems by:
Clearing your sinuses of trapped pollen
Supporting your lungs and respiratory system
Boosting the immune system
Easing sinus pressure and pain
Improving skin quality and eases itchy skin allergies
What Others Are Saying About Salt Room Therapies.
Organic Spa Magazine says "The benefits of salt therapy are wide-ranging. Salt levels affect our cell activity, energy and blood sugar levels. A natural disinfectant, salt is antimicrobial, and antibacterial. The calming and detoxifying effects of halotherapy can support the immune, nervous and lymphatic systems. Additional benefits are reduced stress and headaches, increased energy, and better sleep patterns. "
Book Your Salt Room Session Today!
Call to Get The 10-Pack Salt Cave Deal