Experience The Power Of Neurofeedback At Home
If you love the results you've been getting with neurofeedback, or have always wanted to try neurofeedback for the first time, we have an exciting opportunity for you!
On Point Health & Wellness is now offering Myndlift – an easy-to-use neurofeedback therapy you can use at home!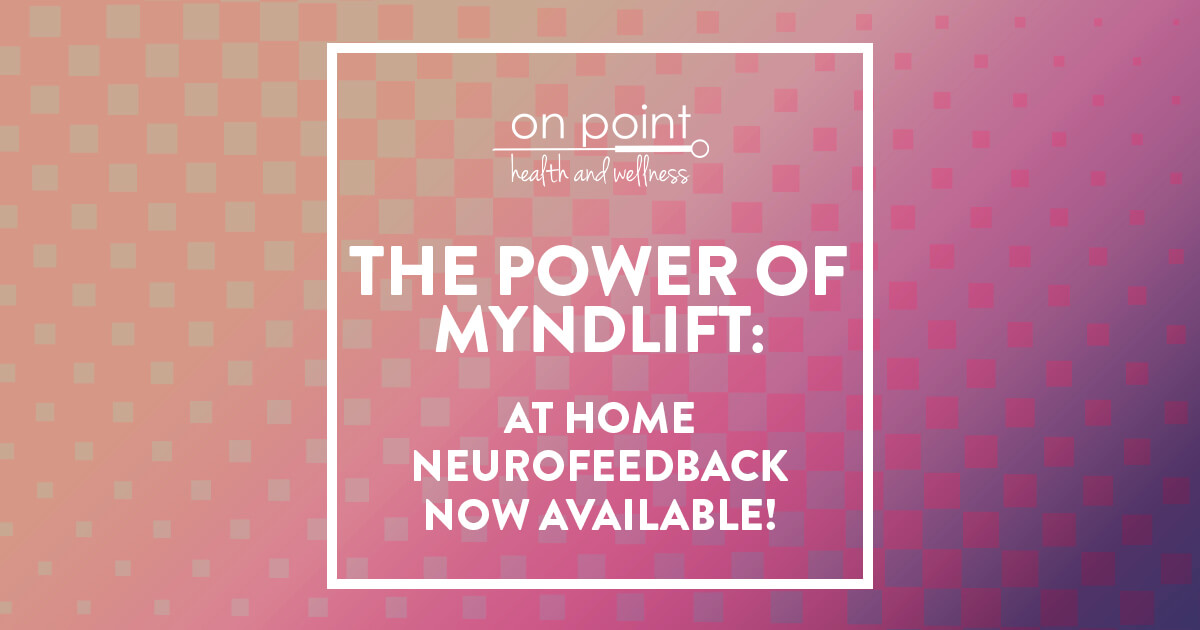 What Is Neurofeedback?
Neurofeedback is a process that uses QEEG, or Quantitative Electroencephalography, to help read the signals your brain is sending. This neurofeedback data helps us understand your overall state of health and how certain stressors and triggers affect your brain. As you use neurofeedback, you learn to manage your stressors naturally through games, mindfulness habits, therapies, exercises, and self-care.
#1 Initial Brain Health Assessment
First, you'll run a brain health assessment on the device.
#2 Personlized Brain Training
Using that data from your assessment, we'll design a personalized brain training program for you and keep you informed on your progress.
#3 Rewire Your Brain Waves
'Rewire' your brain by playing neurofeedback games through an app that responds to your brainwaves so you can proactively manage your well being from anywhere.
Ready To "Rewire" Your Brain For Well Being?