Asian Pears are a delicious way to heal your lungs!
The Asian pear is a crisp fruit that tastes a bit like a cross between an apple and a pear. They are commonly used in many Asian countries (like China, Japan, and Korea), and are slowly becoming a popular snack here in the West, too.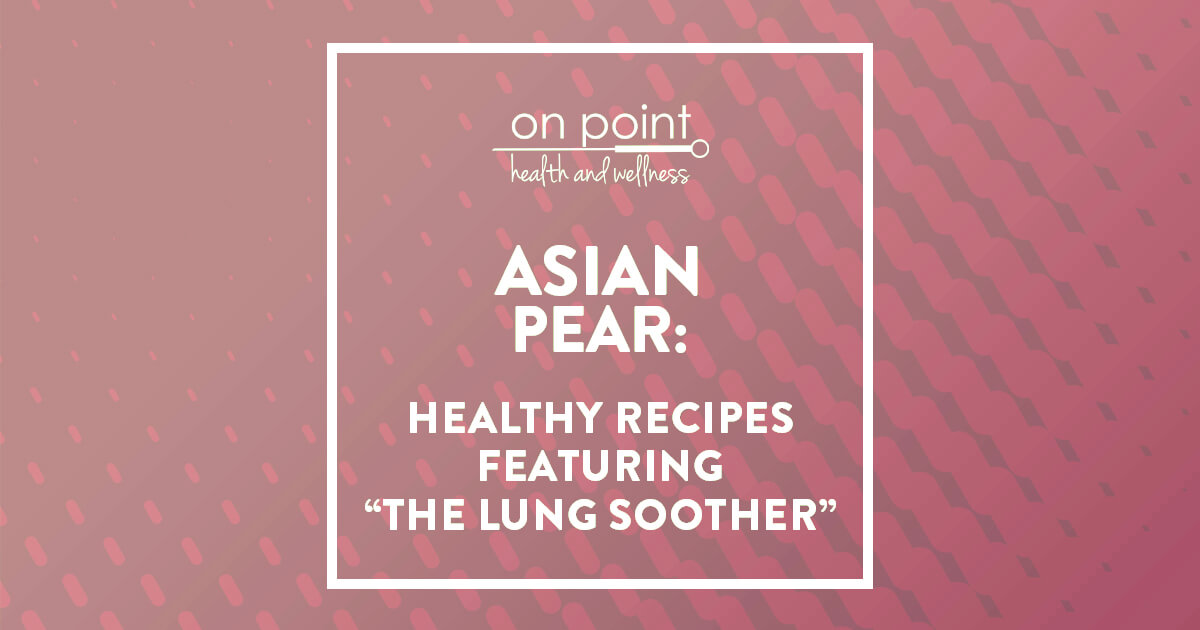 Asian Pears Heal The Lungs & Boost Immunity
According to Chinese medicine and dietary therapy, Asian pears are one of the best foods you can eat in the fall to protect, nourish, and soothe your Lungs from fall's dryness. In fact, if you're struggling with a dry sore throat, dry cough, or skin dryness this fall, making steamed Asian pears with honey and ginger is a great way to heal the Lung and boost your immune system.
From a nutritional point of view, Asian pears are rich in fiber, vitamin C, copper, potassium, and manganese – all of which support a healthy respiratory and immune system.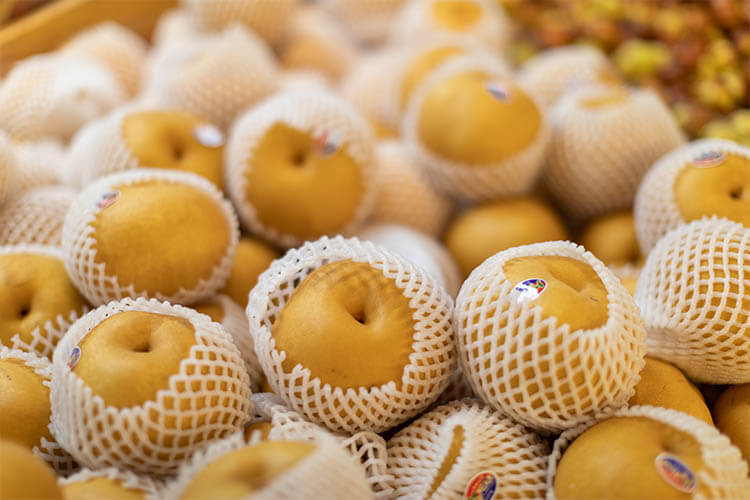 A Yin Food That Can Boost Immunity
From a Chinese medical point of view, Asian pears are seen as a cooling yin food that clears heat, moistens dryness, reduces phlegm, and protects the delicate Lung.
You can get all the benefits of Asian pears simply by snacking on them! Or, try incorporating them into your daily smoothies, oatmeal/congee, salads, and desserts.
More Delicious Fall Recipes with Asian Pears
Asian Pear Slaw with Ginger and Lime
Asian Pear Marinated Steak
Harvest Salad with Asian Pears and Mustard Vinaigrette
Asian Pear and Granola Porridge
Need more help than a shopping list and recipes?
Book a consultation with On Point's healthy eating expert and health coach!
Schedule A Nutritional Consult At: