Release Back-to-School Stress in the Salt Cave
Make a trip to the salt cave a special back-to-school celebration!
Manage Your Child's Back-To-School Stress With Halotherapy
Does shopping for school supplies and balancing schedules have you and your family tense with stress? A weekly trip to our sanctuary salt cave is just what the doctor ordered to beat Back-To-School Stress!  When you spend time in our salt cave, you're experiencing the benefits of halotherapy.
Halotherapy (or salt therapy) is an ancient technique that has been used for centuries to reduce stress, improve respiratory function, heal the skin, and more.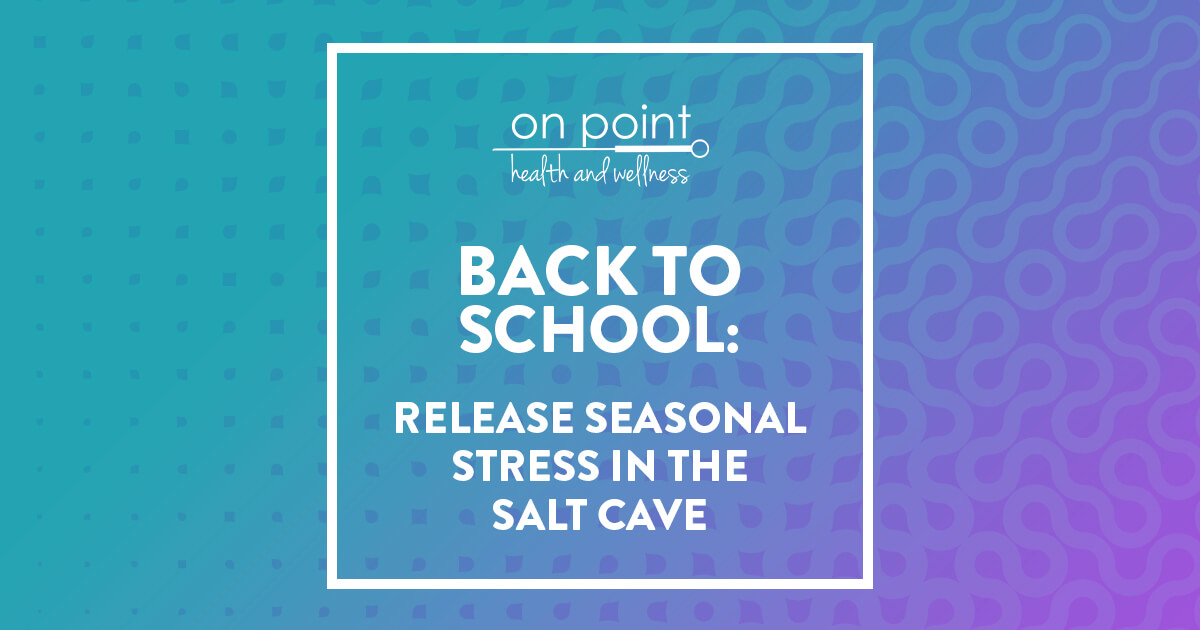 Now is the perfect time to take a trip to the salt cave!
Inside our calm and cool walls, you and your child can:
Release stress, anxiety, and tension.
The salt cave is a dark, cool, restorative space where you can escape the whirlwind of life for a while. Just being in the salt cave feels like a mini-vacation, but studies suggest that halotherapy sessions have a positive impact on mood, stress levels, and emotional balance. Book a session to ease back-to-school jitters, or to practice healthy stress-relief self-care with your family.
Boost your immune system.
Let's face it – school is not exactly germ-free. That's why many kids experience colds in the first few weeks back to school. Not to mention, flu season is right around the corner! Boost your immune systems now to stay healthy through fall and winter. Halotherapy has proven benefits for the respiratory and immune systems. Salt is naturally antimicrobial, and helps to cleanse and heal inflammation in the respiratory tract as you breathe in the salt cave air.
Enjoy some relaxed "we-time."
Back-to-school can be a hectic time for teachers, parents, and kids. But, this time also offers a great opportunity to enjoy some time together while getting in some well-deserved rest. Make a trip to the salt cave a special back-to-school celebration with your child, or plan a weekly or monthly trip to de-stress. We have a range of packages to make prioritizing your mental health together enjoyable and accessible.
Book A Trip To The Salt Cave